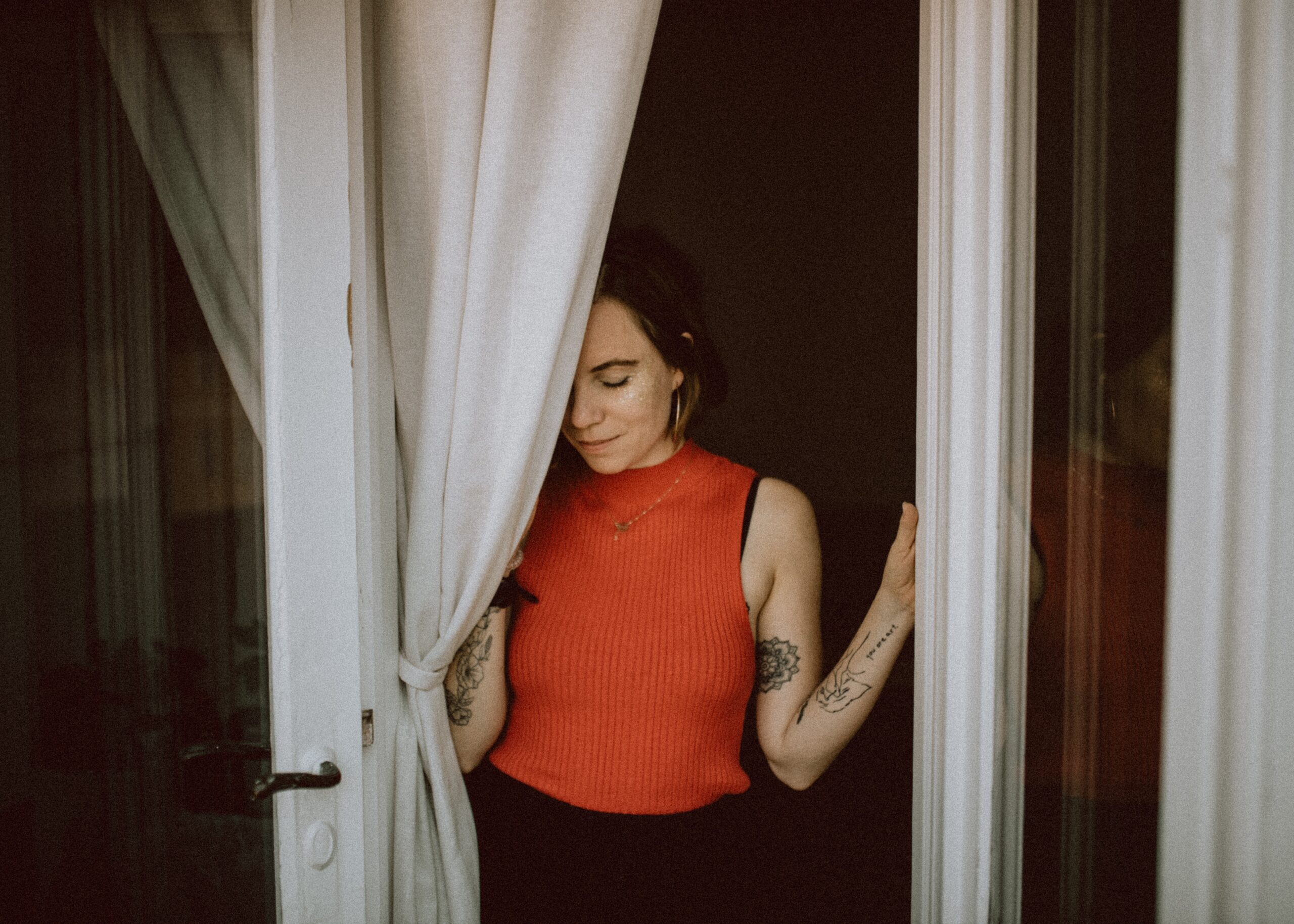 I'd bet, that we all go through an identity crisis at some point in our life.
We ask ourselves things like:   Who am I?  What am I supposed to be doing with my life?  What should I be doing next?
We ask the questions, but very often we don't stop to listen for answers.  Especially for those answers that need to come from somewhere beyond our mental mind or from deep within us.
Instead we answer ourselves quickly from inside our own head.  With answers that we know already.  But this doesn't leave much room for growth, because it's highly possible that this part of us that wants to be birthed into our identity, is still unknown to us.  It's a new aspect of our Self that we are evolving into.
If we're in tune with ourselves we might be hearing our inner guidance which is brilliant, but if we're not then we can tie ourselves up in knots searching for something – a sign of what it all means.  Then needing another sign.  And another.  Keeping us stuck.  Sometimes for years on end.
Indecision can be a curse.
Sometimes people call it a midlife crisis, but what if you're only in your 20s, or 30s and its happening?  No, believe me it can happen at any age and it happens any time that your Soul is ready to help you grow to the next stage.
But as healers, starseeds and lightworkers we can get caught up in this too!  We search for who we truly are then we try to become just like someone else.  Someone we admire, who seems to know a lot, who channels amazing information and who we think is successful.
But we are not them.  And when we try to be, then our magic, our uniqueness, is lost and we become inauthentic to our Soul.
When the image we portray and the message we speak is not truly ours, there is a misalignment and sometimes it's absolutely palpable – certainly to everyone but ourselves.
When we're fully in alignment our energy flows at its highest potential and we are magnificent.  But when we're not, it's like trying to water your garden when there's a kink in the hose.
You might get bursts of water – but no consistent flow and that's as frustrating as hell.
If you're a healer or a spiritual entrepreneur, then you know that consistency is a major factor in your business.  You can't help people effectively if your own energy is blocked and if it is, then your money flow suffers too because money is energy.
When this happens, when our income dries up, we sometimes think that we need another certificate on the wall… that learning another modality or technique is the answer.  But it's not.  That's not how it works.
When we do this, we are looking outside of ourselves to get fixed, but we already know that the answers lie within because we tell our clients that – and this is another sign of misalignment – when we tell our clients one thing and we do another.
I know these steps, of going through an identity crisis and not knowing who I am anymore and I know the misalignment too because I've been through that many times.  I'll probably go through something similar again too because it's part of our journey of spiritual unfoldment.
It's a rite of passage.  And I've found that if we can just sit with the uncomfortableness of it and get out of our own way long enough to hear that inner voice, then we'll be fine.
But I also know that it can take many failed attempts to get to this level of mastery and that the wisest choice is often to find someone who's been there before and who can help you move through it much more quickly and smoothly than what might otherwise be possible for you at this stage in your development.
Although I'm very proficient at the process now, I wasn't always.  I found that having a Spiritual Coach to hold me accountable so that I didn't fall back into old destructive patterns of behaviour, and who would call me out on my BS stories of not being good enough, really helped me to move through the process, and I'm sure that I was able to reach higher levels much more quickly because of the help she gave me.
If that's where you are right now…   in this space of not knowing what to do next and feeling really stuck in the process, then I'm here for you.
When you're ready, I invite you to book a free discovery call with me to find out the different ways I can help you so that you can get unstuck and fully aligned with your individual mission and purpose – because hey, Shine Your Light my friend…! The World Needs You.
With love, until next time.
Karen