About Karen
I've worked in the healing arts and psychic world for many years now and I've studied loads of different things along the way. Some things have stayed as they resonate as Truth for me and other things I've let go of.
I have had the opportunity to study with some of the world's best teachers in the areas of spirituality, meditation, nutrition, psychology and hypnotherapy and also money mindset because like it or not we all have to deal with money in our lives, especially if we want to be successful as an entrepreneur.
I've seen some really weird things that happen in this world and in other worlds and I've seen things that would scare the pants off of most people. My clients have brought some pretty strange and interesting things into session work for me to help them with over the years too.
I have a type of magical ability to move energy, so just having a conversation with me, will clear unconscious beliefs and create an energetic shift of consciousness.  I do believe that we can heal our past and move on to create a beautiful future.
I have worked with literally thousands of people over the last 25 years and I can accurately pinpoint where their energy flow is blocked and how it's causing them to be limited in their ability to create the life they want and deserve.
I see my clients at a soul level and beyond and I would love for them to be able to see themselves in that beautiful, pure state that I see them in,
and that's why….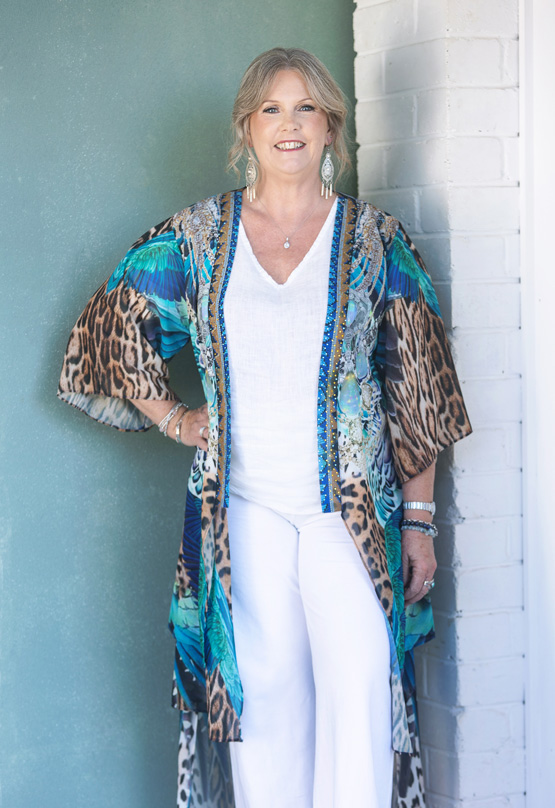 I am passionate about assisting you to know yourself on a deeper level; to be who you truly are and to have the confidence to live a full and authentic life;
I am passionate about helping you to let go of the past and find freedom from whatever holds you back;
I am passionate about assisting you to be able to tap into your own innate gifts and talents, inner guidance and wisdom; and
I am passionate about assisting you to transform your life, to manifest abundance on all levels and create the life you really want.
I sincerely believe that all of this is available to us. It's our divine birthright.  Call me old fashioned if you like, but I do actually believe that together we can make a better world.
D'you want to know more about my spiritual awakening?
Click the button below and read on…

Some things about me that you probably don't know:
I have two sons who have grown to become handsome and courageous men, of whom I am immensely proud. They are both married to beautiful women who I am so blessed to have as Daughters-in-Law.  And I'm a Grandma!
I have a beautiful man in my life, who loves and protects me. He is my partner in life and in love – our Souls knew it, even before we did.  We laugh a lot.
I've loved and I've lost – the same as you probably.
I have a gorgeous dog called Benji. He's a groodle and I absolutely adore him. I also have chickens.
I used to be a ballet dancer and I also won competitions dancing Rock n Roll. I love rock n roll – it really moves me.
I love pink champagne, and Pina Colada is my favourite drink whilst relaxing by the pool. I don't do these two things nearly often enough!
I once spent a day travelling all over Singapore with monks, searching for a temple with a particular quality of feminine energy. Picture this: 2 blonde western women on a bus with 40 male Buddhist monks. Quite a sight to behold!
I think that the F word can be therapeutic when used in the right place.
I've travelled across France on the back
of a motorbike.
Eaten fruit bat in the Seychelles.
Ridden camels in the deserts of Dubai and got pee'd on by one in Tunisia.
I've trekked in the Himalayas.
Dived and snorkelled some of the World's
best reefs.
I've swam with dolphins in Hawaii and I've stayed in exotic locations all over the world.
I've also slept in a shipping container in the middle of a field (many times actually), and
Sat by the creek, surrounded by a thousand fireflies, under a million stars, just contemplating both the diversity of life and its simplicity.
I'm literally in love with life and so deeply grateful for the very blessed and abundant life I have.
Any of these stories can be yours…
My latest work with Karen was transformative. To the equal measure that you are truly ready to go from 'tragedy to triumph', she progressively uses her skills, talents, insights, and awareness to help aid you in your transformation. Not every healer or coach is fully able to meet their clients exactly where they are, so they can get the maximum results and benefits from the work they do together -- and help them sustain those results and benefits. That requires a different kind of gift and ability. Over the past couple of years, I have found that gifted guidance while working with Karen. And most importantly, her work is firmly rooted in helping you awaken your own inner-guidance as well. Karen is not only a fantastic healer and coach, but she has the sensitivity and awareness needed to precisely meet you where you are, without judgement and without shame. She gently encourages your unfolding to help you reach your full potential. -B.K., United States

I know with all my heart and soul , Karen changed my life and guided me into my passion and career as a counsellor . She has taught be to meditate , to ground myself, tapping and how I am worthy of abundance and I can do anything I set my mind to personally and professionally. She is my mentor, healer, teacher but most of all my lifetime friend and confidant. Thank you so much in believing in me.

I first met Karen at a 'Mind Body Spirit' festival back in 2012. I was a bit of a lost soul back then, new to my spiritual path. I remember wandering around, not resonating with most of what I saw until I felt drawn to get a reading from her.  Although I can't remember what was said exactly, I do remember leaving with a deep sense of purpose in myself. That I was actually here to do something in this life, and that everything might turn out ok in the end. I'd never experienced anything quite like it. It felt like she had peered directly into my soul and told me exactly what I needed to hear at precisely the right time.  In the years since then, I've taken spiritual development classes with Karen, learning about my energetic body and meditation. I've seen her for energetic healings and clearing work. We've done hypnotherapy sessions, quantum visioning sessions, and most recently, I've had the pleasure of attending her intuition development class. I'm a long time customer!  Karen has helped me peel back and release layers of self-doubt, buried childhood trauma, suppressed emotions, and so much more. I've always felt as though I'm in a safe space around her. Never a hint of judgement to be found, Karens natural caring nature puts your anxieties at ease.  Each session, class or interaction I've had with Karen has had a profound impact on my life.  She's a teacher and a guide who has helped me navigate through some of my darkest days. Not only that, but she's also inspired me with insights on how I can be the best version of myself, how I can live up to my highest potential. Whether online or in-person, the experience and outcomes are the same – you'll be amazed at the results that Karen can help you achieve. As long as you too are willing to put in the work (it's a two-way street!), there's no limit to what you can achieve.

The sessions I have had with Karen have been life changing for me.Karen creates a very comfortable, safe and secure environment. In this environment, with her knowledge, technique and experience, it allowed me to surrender to deeper layers of myself which I was not consciously aware of.Karen's gentle guidance along this pathway revealed blockages to my success and true potential which made sense to me and allowed for deep healing to begin.My sessions with Karen were incredibly positive and deeply inspiring, taking my existence to a new level.

Working with Karen has been a revelation. That revelation has always been focused on me finding my way.  Finding the best me I could possibly be. Her work is not about someone who believes in you, it is about finding that belief in yourself. It is that simple. Practical, straight forward, grounded. Believe or choose not to it is always your decision. If you want proof, it's up to you. If you believe there is more, then believe in you. That is what Karen gives to you. For myself, I can with open heart and with full honesty tell you I am blessed and grateful that I made the choice to work with Karen.

Before coming to meet Karen I was in constant emotional pain and suffering, for years, years... My entire life, helpless. But since I had my sacred and blessed session with Karen my life have changed in consistent unfolding… Many doors in front of me and now I can see… Awakening, awareness and her voice on/in my mind… "You are enough"… Karen is an outstanding coach when it comes to navigate our inner world, I feel my frequency to rise regarding the shifts in no longer allowing the darkness (lower frequencies) & distractions to take precedence in my every now moment… Karen… Hard to express my true feelings and appreciation for you. Thank you for being here, in the Earth Planet. I love you.

To describe Karen in one phrase I would choose 'Miracle Worker'. Karen has done lightyears of work on building her energy insight and intuition, and her connection to her spirit is so strong. With that clear connection she is able to see for others what they cannot see for themselves. With her skills, understanding and spiritual insight she is able to guide a person back to exactly the right space for them to grow, transform, heal, change, awaken, build abundance, open to new opportunities, whatever the soul needs to expand! Karen has extensive training and over the 20 years I have known her she has continually upgraded her skillset. Karen is my greatest teacher, she was the first spiritual teacher I had that helped open my sight and understand the power of energy and she is still the one I call on when I need help getting through a block of any kind. She has helped me on many levels from energy healing, to abundance block issues, to changing negative mindsets, to seeing into my past and how I got to have the beliefs I have now, to helping me further develop my spiritual connection. One big example I can share was after a messy breakup with an ex my body went into shock. I couldn't eat or sleep for a whole week and in that time I lost 10kg! I was anxiety ridden and overwhelmed with grief. I had no idea what I was going to do. I had a one year old baby and I was just barely hanging on, so I called Karen. She immediately went to work. She cleared the shock out of my body and helped me get into a powerful mindset, she also checked my sons energy field and made sure he was also well. From that day on I was calmer, stronger, more grounded and was able to eat again. It was without a doubt the biggest shift I had ever felt after a healing session, I could see my way forward and I knew the steps I had to take. Karen has also helped me with abundance challenges, emotional challenges, and spiritual awakenings. She is amazing in every way and really fun to work with as well. I couldn't recommend her work highly enough.

I was blessed to know Karen as an amazing intuitive and energetic healer even before she developed Multidimensional Hypnotherapy. My session with Karen was deeply profound on every level...physical, emotional, mental and spiritual. Between her extraordinary ability to help you ascertain your core issue and her combined intuition and training she is able to flawlessly zero in on the focus for your regression therapy leaving you feeling safe, supported and cared for the entire time. The results are unbelievable and so truly empowering. Karen's recorded self hypnosis meditation felt extremely strong and resonant for me and I could feel my sub-conscious mind talking to my body and helping it to rearrange back to it's organic nature before my trauma. A whole new level of freedom is available to me now. Having tried hypnotherapy and regression before there is no doubt that Karen and her Multidimensional Hypnotherapy are far more superior to anything I have ever experienced. This therapy will help you get at the problem that has evaded you your whole life. If I were you, I would choose Karen to assist you in this journey. She's the best!

I chose to work with Karen because she has amazing insight and ability to really get to the root of your problem. I like the fact that she doesn't hold back so you will really get to the truth of the matter. She is thorough, conscientious and caring and it is clear she really wants to help you become the best version of yourself. Her talent and ability to 'see' things on a completely different level make her an exceptional and unique therapist to work with. My session with her really showed me exactly what i needed to know and has helped me immensely. I cannot recommend Karen highly enough.