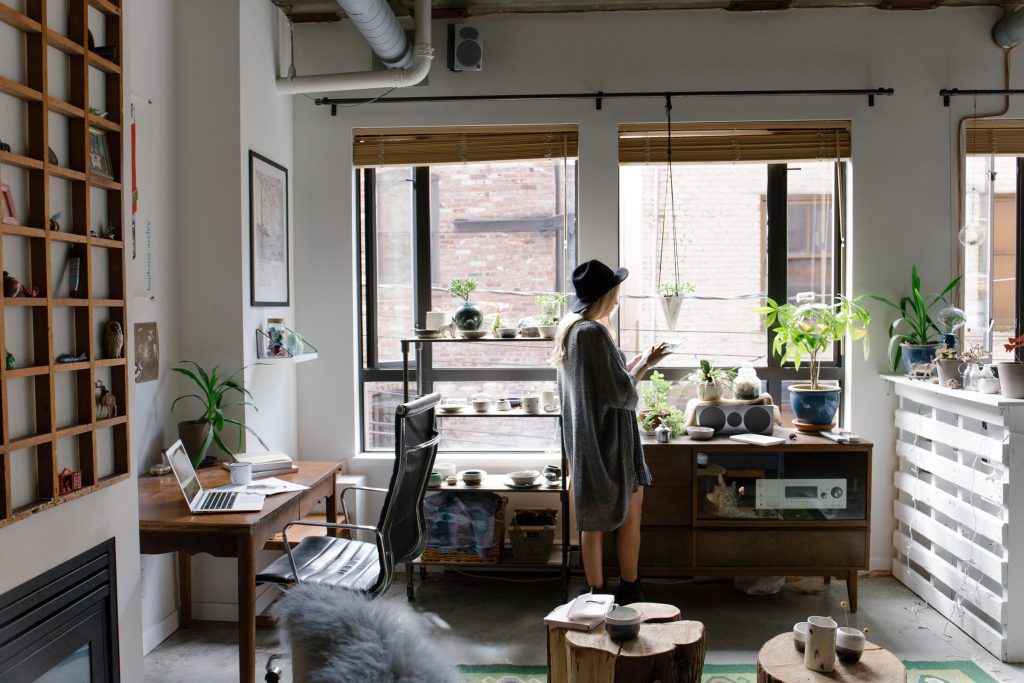 We can think that unless we're on top of our game every single second of every single day that the social media algorithms will kick in and we'll sink to the bottom of the scrap heap.  Never to be seen again.
We have to keep up with everything.  Social media presence.  Emailing our list.  Coming up with new classes, courses, products… new ways to find or attract our perfect clients.
I feel exhausted just thinking about it all, and honestly, I feel that it can get a bit like trying to keep up with the Joneses all the time.
Everyone's looking for the next marketing tip or trick that will make all the difference.
But what about if we just serve people.  Help people.  Inspire people (or whatever it is that we do).  Could we just do that?
What if "being of service" in this way, is what the Universe witnesses of us and when the Law of Attraction swings into action and brings us our natural abundance…?

Could it BE that simple?
And whilst I know it's tempting to push, push, push to get our businesses up and out there and growing rapidly, there's also a part to this that will push us out of balance.
The Feminine part of us when in balance, is open, receptive, giving and flowing.  
The Masculine part of us when in balance, is very focused, striving and achieves the goals we set for ourselves.
But there is a potential for imbalance in both our Feminine and Masculine parts of self that can become very destructive. 

That's the part of us – our mental/lower mind – that never stops.  Never slows down.  Always looks for the next shiny object that will make our business shoot through the stratosphere.  
And whilst we all want that level of success for our business, it's not necessarily healthy for our body, mind, spirit or our family and relationships.
Life works best when everything is in balance and that includes your business.
When you step away from your business to give yourself time to rebalance and realign you will return to it in a state of grace which makes you naturally receptive to all the abundance (and money) that wants to come your way. 

This is a natural Universal Law which is always at play unless we block it through our own imbalance and attempts to control everything.

We fear that by stepping away we may lose everything, but in actual fact, it's almost the opposite.  This is the way to win.

I talk in depth about all of these types of things inside Abundance Bootcamp, and in my FB Group Abundant and Successful Female Entrepreneurs, so if you want to hear more about this join me there.  You'll find the link in my IG Bio or here (Sunshine please link to FB group).
In the meantime though, I dare you to take a break.  Step away for a day.  Get out in nature and then see how everything feels when you come back to it.
I'm betting that you'll come back with renewed vigour, clarity, more creativity and more inspiration.
But let me know how it goes for you.  I'd love to hear.